When you choose Honest Air Heating & Cooling you're choosing a company with old fashioned values and morals. I take pride in bringing my morals into my business and building strong relationships based on respect, trust and honesty.
​
- Dwight Napier Owner & Operator
Honest Air Heating & Cooling
​
Having Lived in Newcastle over 23 years now and being a licensed Refrigeration Mechanic and Electrician for over 35yrs, I have looked after my neighbours and friends as they needed me to keep them warm or cool as required for their HVAC needs.
​
The Heating and Cooling industry has changed here over the years to a business culture that I found has some contractors operating with a lack of integrity/licensing/ethics that was taking advantage of my town. I was being asked by my family and friends to make a change and put my experience and personal ethics to work here to make a difference that I could deliver. Yes, now that Newcastle is large enough to support a full time HVAC business through its growth over 25 yrs. I am Proud to now operate here as a fully Licensed, Insured and Registered business for my town.
​
Our Mission is to treat our customers no different than how we would expect to be treated as a customer ourselves and to live by our neighbours with a personal relationship within our town. We deliver the experience and our integrity to our customers that they expect. Personal attention to details and Pride in Workmanship using only the best products is the only way to deliver the satisfaction our customers expect. We use Canadian Made Products that are made for our harsh climate with higher standards of manufacturing for the reliability we need.
We enjoy supporting our community events, local sports clubs and community needs that we can help with that keep Newcastle what it is and why we all live here.
​
I'm available for a chat anytime, even for just a technical question or information. Of course I'm available for any emergencies anytime as you need us. Give us a wave or say hello anytime.

Dwight Napier
​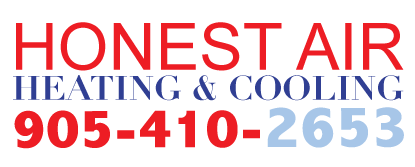 CONSUMER TIPS ON CHOOSING A HEATING AND AIR CONDITIONING CONTRACTOR
While homeowners choose to undertake many kinds of home renovations, installation and/or repair of heating, ventilating, air conditioning and refrigeration equipment is usually considered an exceptional measure. The purchase of a furnace, air conditioner or ventilation system is a major investment and deserves careful consideration. The Province of Ontario requires that a homeowner employ the services of a licensed and qualified HVACR trades person to perform the work because of the safety concerns and insurance consequences involved. However, homeowners frequently do not distinguish among contractors on anything other than price. Consumers should be aware that the lowest price is not always the best value! There are some obvious red flags to look for when you are shopping around for a contractor. For example, reputable contractors will not quote prices without seeing the job! Reputable contractors will not request large cash advances prior to the delivery of any equipment or materials. And any reputable contractor will readily provide a full business address as well as a telephone number where they can be reached. Apart from these more obvious tip-offs, there are a number of guidelines that a homeowner should keep in mind in order to get the best value when hiring a heating and air conditioning contractor.
1. Finding Reputable Contractors
In most cases you will be better off selecting contractors that promote the quality of their service and equipment at a reasonable rate, rather than just low prices. It may be best to select experienced firms. You will want to determine whether the contractor has appropriately certified personnel on staff (sheet metal, refrigeration & air conditioning or electrician journeymen, gas fitters, etc.), whether 24-hour emergency service is available, and whether the contractor offers maintenance and service agreements after the installation and warranty. Registration as a TSSA (Technical Standards and Safety Authority) Contractor is mandatory to execute heating alterations. The warranty policy should be clearly stated for equipment, materials and labour and should indicate who is responsible for honouring the warranty.
2. Getting Estimates
Arrange for the contractor to come and inspect the job site. Some small jobs may be priced out and an estimate written immediately, but larger jobs may require additional time to price properly. Make sure that each estimate is written on a proper form that is easily read and understood. When comparing the estimates received, the statements about the work to be performed and the materials used should be of comparable quality, or the estimates should make proper allowances for any differences. Be sure that the estimate includes the proper permits and licenses. The warranty policy should be clearly stated for equipment, materials and labour. If the contractor uses sub-contractors for some of the actual work, these should be listed on the proposal and in the contract.
3. The Contract
The contract is the agreement between the homeowner and the contractor that specifies what work will be performed and gives a firm dollar value on that work. It is a legal, binding document when signed by both parties, so be sure you understand and agree with the contents before signing. Any changes or additions
• Required licenses and permits must be purchased by the contractor;
• Responsibility for removal of old equipment and materials;
• Warranties and guarantees on materials and labour;
• Approximate start and completion dates unless specific dates and times are agreed upon;
• Price and terms of payment.
The contractor should also provide orientation regarding operation and maintenance of the equipment, and should leave an operations and maintenance manual with the consumer.
4. Payment Methods
There is no standard method of payment, so the payment schedule will vary from company to company. In any case, the payment schedule should be easy to understand and clearly stated if interest charges are applicable. A nominal deposit may be requested. Get a receipt for your deposit or have the amount shown on the contract and get the salesman to initial it. All payments should be made directly to the company named in the contract.
​
5. Insurance
It is important that the contractor and any sub-contractors each have public liability and property damage insurance. You may wish to ask who the policy is with and follow up to verify that it is current. WSIB Insurance Coverage is a Mandatory requirement, without this a homeowner can be found liable for injuries at their home.
​
6. References
Reputable contractors will be more than willing to give you the names and addresses of customers they've done work for in your area. You may wish to contact the Better Business Bureau, which maintains records of consumer complaints about its member. The Internet has many available avenues to research any business and its history with customer feedback using a simple search engines.