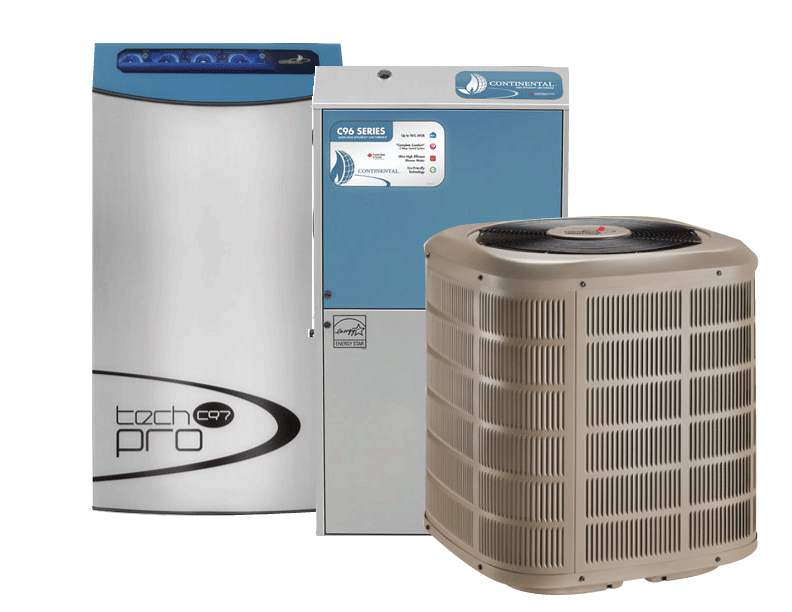 Honest Air Heating and Cooling is a full
service heating, cooling and refrigeration contractor with 40 years experience serving Clarington, Durham Region and surrounding areas.
​
Even though Continental is our preferred choice of Canadian made equipment, we service all makes and models of furnaces, central air conditioners, heat pumps, thermostats, humidifiers, electronic air cleaners, plus a wide range of other heating and cooling products.
​
For your convenience we offer 24 hour emergency service and flexible financing options available on all equipment.
Honest Air has established itself as one of the leaders in HVAC for Durham Region and are sought after for their efficiency in the trade.
​
Area's of Expertise
- Heating
- Central air cooling
- Installation of Gas lines/ BBQ's, Fire Places, Appliances
- Boilers
- Propane to Gas conversion
- Ventilation systems
- Humidifiers and Dehumidifiers
- Indoor/outdoor HVAC comfort products
- Air quality control systems
- Duct work/ Air Flow inspection
Honest Air offers residential, commercial & industrial properties service and installations ranging from small projects to the largest projects required. With having 40 years service in the trade they are experienced and very qualified in the all HVAC divisions. They specialize in design and build projects for major corporations and have been highly competitive in the market.
The Owner of Honest Air is a very well known leading HVAC & Refrigeration installation contractor supplying the commercial needs of Durham Region, GTA and surrounding areas.
You Deserve Integrity, Sincerity and Honesty!
We have walked the same sidewalks, driven the same roads and have probably sat across from each other in a local resturant once or twice. We have made our home in Clarington for 26 years now, we have met locals whom have become friends and recognize familiar faces that make our town feel like home.
​
We want to bring our local family to yours, whether your in business or it's service for your home, we will carry our upmost honesty, intergrity and sincerity to you along with our 40 years of service and experience. We want to make lifetime relationships, build your trust and to do so we have built our company upon our families morals & ethics and wish to share Honest Air Heating & Cooling with you.
Daytime, Nightime, Weekends......
Emergencies Happen, We'll Be There!
We'd love to hear from you